Development: Self-Serve Used Auto Parts
Locations: Jetport Park in Orange County
Developer: U-Pull-&-Pay, LLC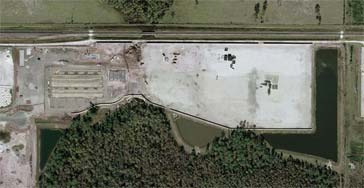 Burkett Engineering, Inc. provided civil engineering services to U-Pull-&-Pay, LLC throughout the development of the U-Pull-&-Pay industrial project. Our services initially included negotiations with County staff for the development of the proposed facility. This lead to preparing a Development Plan that was approved by the Orange County DRC. Ultimately sitework construction plans for SFWMD, FDEP, and Orange County were prepared and permitted. Construction administration services were provided, culminating in the preparation of record drawings and project certification for submittal to the appropriate agencies.
The site was under construction in October 2006.
Burkett Engineering reviewed all shop drawings for compliance with the approved construction plans.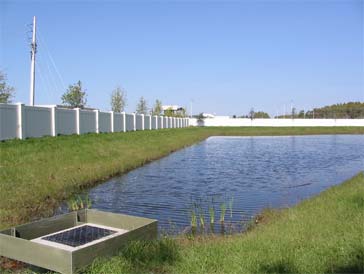 The completed wet detention pond located at the southwest corner of the site.